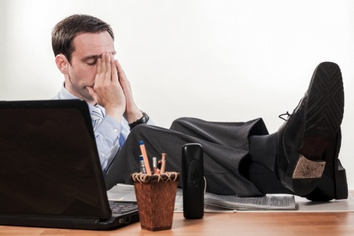 You have a business trip in a month and you are dreading that ride to O'Hare Airport. You don't want to arrive at the airport stressed out and wishing you lived someplace else. But what can you do? You have to get to the airport and no one you know wants to drive you. Let's take a look at the five worst aspects of driving to the O'Hare Airport.
Having to compete for a parking space:
We have all been there. We speed on Interstate 90 knowing we need to get a parking place close to the airport so we don't have to deal with the hassle of using the shuttle. We know at any time there could be an accident that drastically slows down traffic. Think about how many people want that one parking spot close to the terminal. In a year, 66,500,000 people pass through O'Hare and all of them are looking for that prime parking space. Do you really want to compete with all of those people?
Getting frustrated by road rage and construction:
We also know how driving on Interstate 90 stresses many people out and we do not want that road rage feeling to damper the mood of our upcoming trip. Just recently, it was recently announced there would be a new construction project that would delay traffic at least 30 minutes. But that announcement is just a blip on the radar. I90 is always having construction, so you can plan on some sort of delay.
Worrying your car won't start after being left in the cold for so long:
Add to that the worry of using airport parking. You never know the weather in Chicago, so will there be a winter storm? Will that winter storm affect your car battery and leave you stranded? Wonder how much that will cost? Well, a tow truck will have to come and jump your car. Last we looked, that would be a minimum of $75.
Waiting for a shuttle:
Will you find that parking close to the terminal is full and you have to park half a mile away and wait in the cold for the shuttle? So, we do realize the shuttle runs on regular time intervals – most of the time. Unless it's full. Wouldn't it be nice to just not have this hassle?
The anxiety of leaving your car unattended to:
Will you find your car is safe when you return? Your car is probably as safe at the airport as any parking lot. But how safe is that? Why not just delete this worry from your life?
Imagine arriving at the airport without stress, on time, and being driven straight to the terminal. NO hassles! You do not have to worry about parking; you do not arrive dealing with your own road rage.
How can this happen? By using our car service to OHare. We specialize in meeting the needs of business people and helping them save valuable time. Our on-time guarantee means we will pick you up when you state, or our service is free. We are the most reliable car service to OHare.
Contact us today and schedule us for your next business trip so you can arrive at the airport stress free.