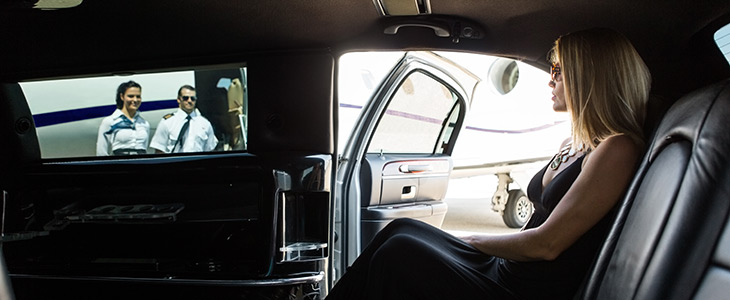 CORPORATE TRAVEL, AIRPORT TRANSPORTATION, CAR SERVICE AND MORE!
When you need Milwaukee airport transportation you can choose to travel in style by choosing the Executive L limousine. The difference between the regular sedan and Executive L models can be compared to the difference between economy class seats and business class seats in an airplane. Executive L model sedans are stretched an extra 6 inches in the back to provide more leg room for extra comfort. Lincoln Town Car Executive L model is a must for airport limousine transportation.
PREFERRED MADISON LIMO SERVICES
Our commitment to our customer service has made us the preferred limo service company for such hotels as the Hilton Madison Monona Terrace, Sheraton Madison Hotel, The Madison Concourse Hotel and Governor's Club to name a few. AJ Prestige Limo Service has become not just an airport limousine company, but a service company.
…your drivers often take additional steps to ensure that our guests are very well taken care of – one of the best examples of this is on rainy days when they greet a guest in our hotel, they always remember to bring an umbrella and walk them to the waiting car under the umbrella. Very impressive!
Bill Wellman
Campus Inn, General Manager
CONSISTENT EXCELLENCE
The consistent excellence of our limo service separates us from other limo service companies. Our customers' experience always exceeds expectations from their previous limo experiences. To ensure our quality of service we encourage our customers to provide us with their feedback. We have pride in what we do and that helps us to stay on top of our competition. We want and expect to earn your trust.
Madison is a dynamic city that welcomes not only business travelers but tourists as well. We understand whether people come for business, to visit UW Madison Campus or just to relax for a few days – AJ Prestige airport limousine service is their first impression of the city.
…using Prestige provides the experience of comfort that can make all of the difference between a trip that is stressful and the one that is relaxing. I never thought I'd use the word relaxing for business travel, but Prestige actually makes business travel just that!
Kay Plantes
Plantes Company
Because we have clients from Madison that use limo services in other cities and clients that are using our limo service when coming to Madison from other cities, we decided to extend our airport limousine service to other popular destinations.
As our commitment to our customers our airport limousine service will not only include Madison and surrounding areas such as Middleton, Janesville and Wisconsin Dells, to name a few, but also Chicago and Milwaukee airports. Our clients will be able to enjoy the same superior service that is expected from AJ Prestige in all of the new destinations. Extension of our airport limousine service to several new destinations will help our clients in making arrangements for their travel plans. Whether you are traveling between Madison and one of our new limo service destinations or just need airport limousine service in Madison, Milwaukee, or Chicago we can make all of the arrangements for you.
To reserve your airport limousine service click here.
When selecting limo service companies we will ensure the best service for your dollar. The most expensive airport limousine service is not always the best, but the cheapest airport limousine service always leaves a lot of room for improvement. AJ Prestige limo service company is committed to provide on time transportation at reasonable prices. Eliminate your frustrating search for the right limo service company that can get you where you need to go on time.
Just contact AJ Prestige Limo Company and be on your way.
Once you try AJ Prestige we are confident that you will not never need to look for another company.
… The fleets of vehicles are always kept in a showroom finish presentation and a warm greeting to match. When called upon for a last minute service or for that occasional odd time of the day, AJ Prestige is always willing to accommodate.
Kay Plantes
Plantes Company