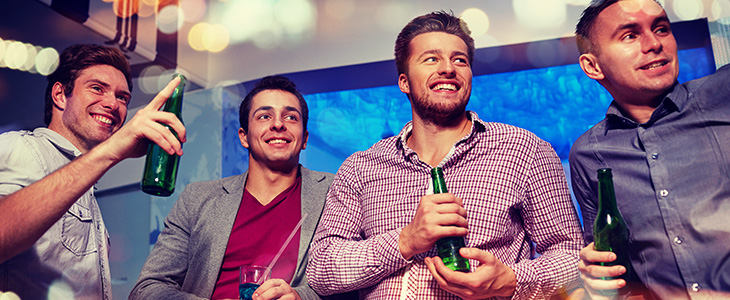 Time for your bachelor party? AJ Prestige has the perfect solution for your bachelor night. Gather your crew and tell us how you've imagined to spend your last night as a bachelor. Our chauffeur will be promptly parked ready to take you and your friends for an unforgettable ride with your party kicking off as soon as you step on board. Whether you're planning a dinner, followed by a night of endless bar hopping and pub crawling or you're keen to try your luck at the casino, we have your transportation covered, promising to provide you and your friends a luxurious door to door service. We are standing by to assist you with planning your event and invite you on board to experience the finest in luxurious ground transportation when you choose our Bachelor night Madison Service.
Pure Luxury
Our fine service is exemplified by two distinct qualities; one lies in our pristine fleet and the other in the professionalism of our chauffeurs. We have no doubt that these qualities shine through in every service we provide. Choose from our range of highest quality vehicles including the Lincoln Town Car Sedan, Lincoln Limousine by Tiffany and Lincoln Navigator for your bachelor night. Our vehicles arrive thoroughly cleaned and are carefully inspected before you ride in them to ensure your safety and comfort while you are on board. Expect the highest level of hygiene when you use our Bachelor night Madison Service. Inside the vehicle you'll find total luxury in a contemporary design, packed with features ranging from leather seating, adjustable lighting to high-tech entertainment systems to enhance your experience.
Seasoned Professionals
The other factor that you can count on making your transportation prestigious are our chauffeurs. We employ hand-picked, fully licensed and highly trained professionals. Our chauffeurs have years of experience and a very comprehensive knowledge of Madison, they always conduct themselves in accordance to our internal rules giving you a professional and kind treatment every time. Trust our years of experience and local knowledge to give you the finest Bachelor night Madison Service. We are adamant at maintaining our high customer satisfaction rates and we always ensure that you enjoy a prompt, courteous and comfortable experience when you travel with us. We look forward to making your bachelor night a memorable party and invite you on board for the most safe and luxurious way to celebrate.