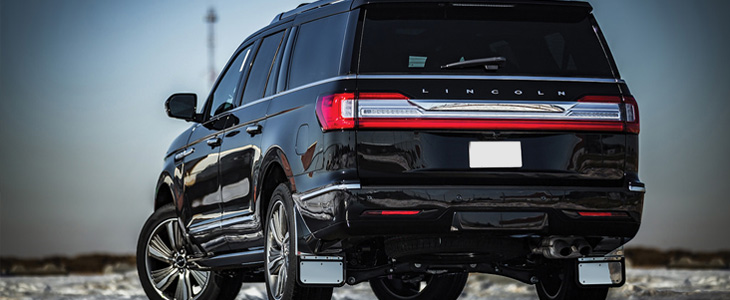 AJ Prestige specializes in the finest luxurious ground transportation solutions and offers an unrivaled Luxury SUV Limo Service. We have been serving the Madison, Milwaukee and Chicago area for many years with a long list of loyal clients from a broad spectrum of markets. We are adamant about providing the highest level of service, exceeding your expectations. Our objective is to ensure highest customer satisfaction rates and we continue to find innovative ways and apply sophisticated technology to enhance your transportation experience while on board any of our fine services. Whether you are traveling for business or leisure, celebrating an event or heading out to the airport, we are standing by to assist with your transportation.
Around the Clock Customer Care
Our Luxury SUV Limo Service is provided by some of the finest transportation professionals. All our chauffeurs are fully licensed professionals with vast knowledge and experience. You can expect nothing less than a perfect execution when you travel with AJ Prestige. No request is too much to be met and depending on your exact requirements, we will carefully plan your transportation getting you promptly and swiftly to your final destination. We are dedicated to making your trip comfortable and you will find that we go out of our way to meet all your wishes. All you need to do is tell us how you've imagined it and we'll make it happen. On top of our wonderful Luxury SUV Limo Service you can expect the support of our around the clock customer care team, always available to answer all your questions and queries.
Maximum Comfort
Here at AJ Prestige we boast a large and strong fleet of the finest SUVs in the industry. Our Lincoln Navigator is the perfect vehicle for a small group looking for a service of the highest comfort and privacy. These vehicles offer plenty of room to stretch your feet and maximum cargo space for your luggage. You will love our Luxury SUV Limo Service as our vehicles come packed with features to enhance your on board enjoyment, including dual zone climate control, traction control system, 4 wheel ABS, and airbags all around the vehicle, making your transportation safe and reliable. Accommodating up to seven passengers, our SUVs are a perfect choice for a family trip, business team or a group of friends looking to spend time together with a private chauffeur taking care of the stirring wheel. Enjoy the finest service in the luxurious ground transportation industry when you travel with AJ Prestige.