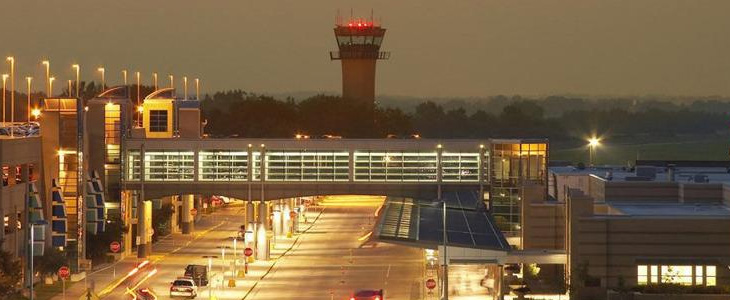 AJ Prestige Limousine is the number one luxurious ground transportation provider in Madison and offers an unrivaled Madison Airport Car Service. We have a long history of providing fine transportation to both business and leisure travelers flying in and out of Dane County Regional Airport (MSN). MSN Airport serves Madison, Dane County and all of south central Wisconsin. With our strong presence at MSN we are proud to provide a swift, efficient and dependable service every time. Here at AJ Prestige Limousine we have set high goals for ourselves and continue to raise the bar in the level of service, offering you the best service in all of Madison.
Luxury Transportation Specialists
We have a team of transportation specialists who can handle all your requirements and who will go out of their way to assist you when you use our Madison Airport Car Service. AJ Prestige Limousine employs seasoned professionals, fully licensed and trained. Our chauffeurs are knowledgable and courteous, with a professional attitude and determination to provide exceptional service. They will arrive promptly parked and ready to assist you with your luggage and transport you in the comfort of our quality cars. We provide an additional service, Meet and Greet Service, that is designed to give particular care to clients who instead of being collected at the curb side, prefer to have the driver meet them inside the airport terminal. We can accommodate all your needs and make your journey to and from MSN the most enjoyable.
Perfectly Presented Vehicles
AJ Prestige Limousine is determined to provide a dependable Madison Airport Car Service. In order to do so, we use cutting edge technology to monitor all incoming and outgoing traffic, ready to react in case of any aircraft delays. We will act swiftly in order to ensure your ground transportation service is uninterrupted. AJ Prestige Limousine boasts a large, top quality fleet of vehicles, including Lincoln Town Car Sedan, Lincoln Limousine by Tiffany and Lincoln Navigator. All our vehicles arrive in perfect condition, fully cleaned and polished. We inspect all our vehicles right before you travel to ensure your satisfaction. Come on board our Madison Airport Car Service next time you have a flight to catch and let us get you there promptly and safely.