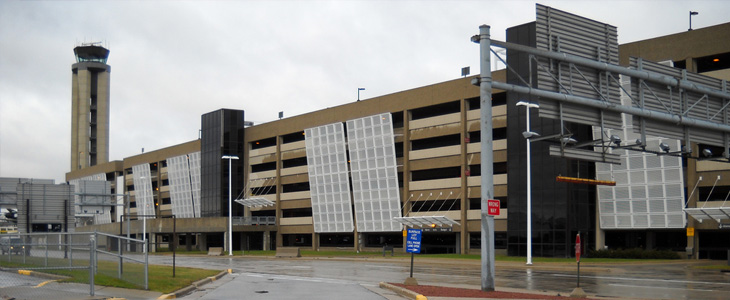 AJ Prestige Limousine is a luxurious ground transportation provider in Milwaukee with strong roots and a long history. We specialize in airport transportation and provide a comprehensive Milwaukee Airport Car Service. General Mitchell International Airport (MKE) is located only five miles (8km) south of the central business district of Milwaukee and offers non-stop flights to over 35 cities and one-stop connections to over 160 cities across the world. Here at AJ Prestige Limousine we work tirelessly to meet the exact client requirements and offer the best value in the luxurious transportation industry. We are determined to provide reliable and efficient airport transportation every time you travel.
Dedicated to Customer Satisfaction
With our strong presence at MKE and dedication to client satisfaction, our Milwaukee Airport Car Service is of the finest quality. Our team has established high standards in customer care and continues to raise the bar providing consistently exceptional service. We have hand-picked our chauffeurs, all seasoned professionals fully trained and knowledgable of Milwaukee and surrounding areas. We are the number one airport car service for travelers from Wisconsin, northern Illinois and Chicago flying to and from MKE. Next time you have a flight to catch or you touch down at MKE, trust our team of industry professionals to get you to your final destination safely and efficiently. For added care, we provide a Meet and Greet Service, for those clients who, instead of a curb-side pickup, prefer for the driver to be waiting for them inside the airport terminal. The team at AJ Prestige Limousine is standing by to assist you and ensure you get the maximum out of your ground transportation.
Top Quality Vehicles
Our Milwaukee Airport Car Service is provided in our top of the range vehicles, including Lincoln Town Car Sedan, Lincoln Limousine by Tiffany and Lincoln Navigator. These luxurious cars offer the maximum in comfort and privacy. With stunning exterior and spaciously designed interior, your transportation will be highly enjoyable. Presented in top-notch condition every time you travel, getting to and from the airport with AJ Prestige Limousine is always the most wonderful experience. Our Milwaukee Airport Car Service is backed by our around the clock customer care to give you support and answer all your concerns. We invite you to enjoy our exceptional service and look forward to having you on board.