AJ Prestige is a limo company which specializes in Milwaukee car service near the airport. Your favorite luxurious ground transportation provider is proud of its superb fleet and extensive knowledge of Wisconsin roads that let us offer comprehensive MKE Airport transfers. Working tirelessly to meet the exact client requirements and offering the best value for your money is the not-so-secret reason to AJ's success. This team has established high standards in customer care and continues to raise the bar providing consistently exceptional limo service. Come on board and see for yourself!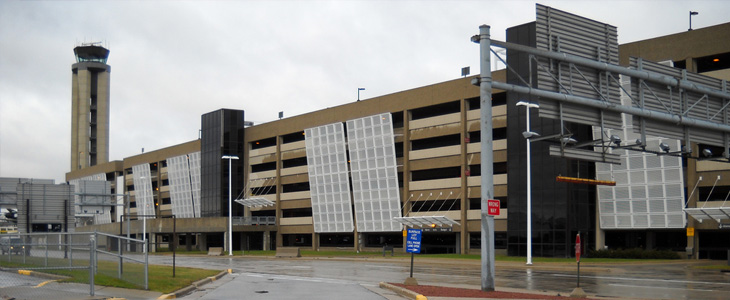 Where Exactly Is General Mitchell International Airport (MKE)?
General Mitchell International Airport (MKE) is located only five miles (8km) south of the central business district of Milwaukee and offers non-stop flights to over 35 cities and one-stop connections to over 160 cities across the world. AJ Prestige will gladly take you from Madison or Chicago to MKE airport, if the need may be. What is the best way Milwaukee airport? Well, that depends heavily on your starting location. If you opt for the nearest airport car service Milwaukee, you don't have to worry about the duration of the ride, mileage, gas, parking or traffic at all. Leave those boring things to professionals. With AJ Prestige airport shuttle service you'll get a pampering of a lifetime in your sedan, SUV or Van rental. And isn't that precisely what you need before or after a long flight?
Why Should I Rent an Airport Car Service in Milwaukee, WI?
For travelers from Wisconsin, Northern Illinois and Chicago flying to and from MKE, hiring a airport Car Service in Milwaukee, WI, is simply- the best way to get from point A to point B. Next time you have a flight to catch or you touch down at MKE, trust AJ Prestige Madison to drive you to your final destination safely and efficiently. And there's no need to worry about how much will an airport limo service near Milwaukee cost! You can find out the exact price if you use this handy booking widget and/or by calling 608-338-5800. AJ Prestige is looking forward to having you on board.