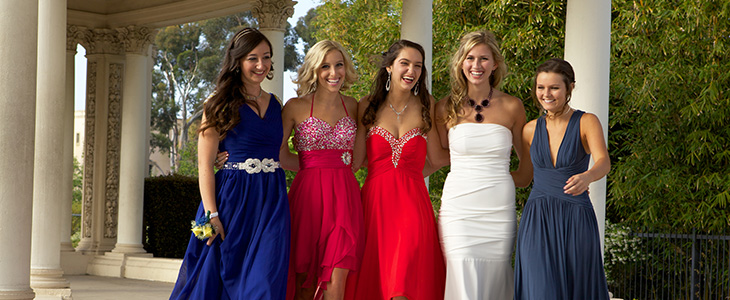 Get the most out of your prom night when you let our industry professionals look after your transportation. Make your prom night truly memorable when we help you arrange your transportation for you and your group of friends. It is a night about fun with friends, tuxedos, glamorous dresses and arriving in stylish limousines. Our Prom limo Madison Service has you covered and promises to add to your wonderful experience. We have the knowledge and experience to take the best care of you and your friends, providing you a luxurious experience as well as a peace of mind. No matter how large your group may be, we have the capacity to take care of all of you. Get your group of friends together and enjoy a glamorous ride in one of our stunning limousines and enjoy memories to cherish forever.
Luxurious Limousine
When you choose our Lincoln Limousine by Tiffany you'll find all the luxury of a traditional stretch limo with contemporary design elements. This limousine boasts quality throughout and is packed with features such as interior lighting, built in coolers, DVD and CD players and comfortable leather seating. With your private chauffeur behind the wheel, come on board and play your favorite tunes while you travel to your prom night. We are adamant at maintaining our high level of quality and all our vehicles undergo rigorous checks to arrive in top shape. Our cars are carefully cleaned inside out and you can rest assured you will always ride in a sparkling clean vehicle. For the finest in quality and value enjoy our unmatched level of service and professionalism when you choose our Prom limo Madison Service.
Peace of Mind
Apart from being the most convenient and luxurious way to get to the prom, our Prom limo Madison Service also provides the safest way for a group of young people to travel. Safety of our young passengers is our number one priority. With our professional chauffeur, fully trained and licensed, behind the wheel, it gives those on board and the parents a peace of mind. We promise to provide a luxurious door to door service, ensuring a safe arrival of all on board. With our years of experience in luxurious ground transportation our quality shines through in every ride and we trust that you will have an unforgettable prom night.