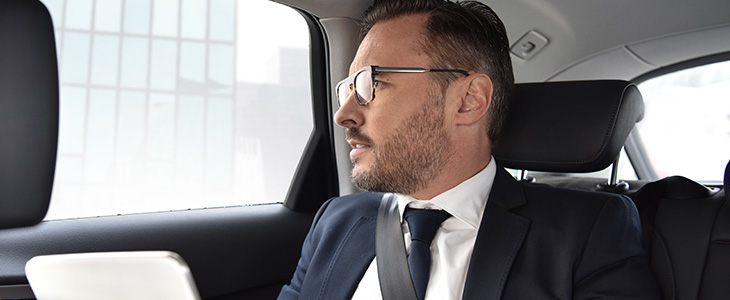 AJ Prestige is a premium ground transportation company providing an excellent Sedan Car Service to clients in Madison, Milwaukee and Chicago. Our determination to be the industry leader and provide an unrivaled level of service is evident and exemplified across our high quality services. We have set high goals and we are committed to our client's satisfaction. Let us treat you to our luxurious service, with our professional staff trained and well versed to handle even the most intricate travel arrangements. Whether you are traveling for business or leisure, we can transport you in the highest comfort to the airport, hotel, restaurant or a trip out of town.
Perfect Solution
Our Sedan Car Service is the most perfect logistical solution when you need to get somewhere quickly and comfortably. Our fully trained, licensed and highly knowledgable chauffeurs will make your trip hassle free. We will carefully plan and execute your transportation, providing you invaluable support to make any of your events highly successful. If you are traveling to any of the major commercial airports, you can rely on our team to always promptly serve you when you touch down or before take off. AJ Prestige chauffeurs will go out of their way to make your travels easy and enjoyable, helping you with any luggage and kindly suggesting any places of interest you may want to visit. You can relax, stretch your feet and enjoy a level of service unparalleled in the transportation world.
Luxurious Interior
AJ Prestige boasts a large fleet of quality Lincoln Town Car sedans. Our fleet includes the Executive L model which offers more comfort than ever before – stretched by an extra 6 inches for additional space. It is one of the most popular vehicles in the luxurious ground transportation industry, suitable for all events including business meetings, airport transportation, weddings and other celebrations. The luxurious interior offers all the necessary comfort for long or short trips while being equipped with the finest technology will enhance your onboard experience. We look forwarding to treating you to our Sedan Car Service.